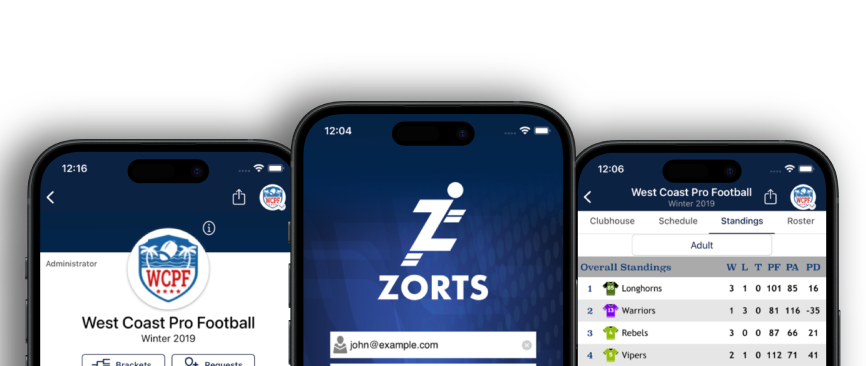 ZORTS is created to promote, encourage, support, and coordinate organized sports. Sports play an integral part in most people's lives teaching fair play, teamwork, and the benefits of hard work. The principles behind Zorts are preparation, fearless effort, and attention to detail. These principles are the foundation for our success and are the daily focus of the team at Zorts.
ZORTS is always looking for partners that are passionate about sports and are looking to make a positive impact in their community. Please contact us by phone and email, or we welcome you to make an appointment to visit us at our corporate headquarters in Las Vegas, Nevada.
ZORTS is a product of App-Order.com, a world leader in advanced mobile enterprise systems.
© 2013 - 2023 App-Order, LLC All Rights Reserved